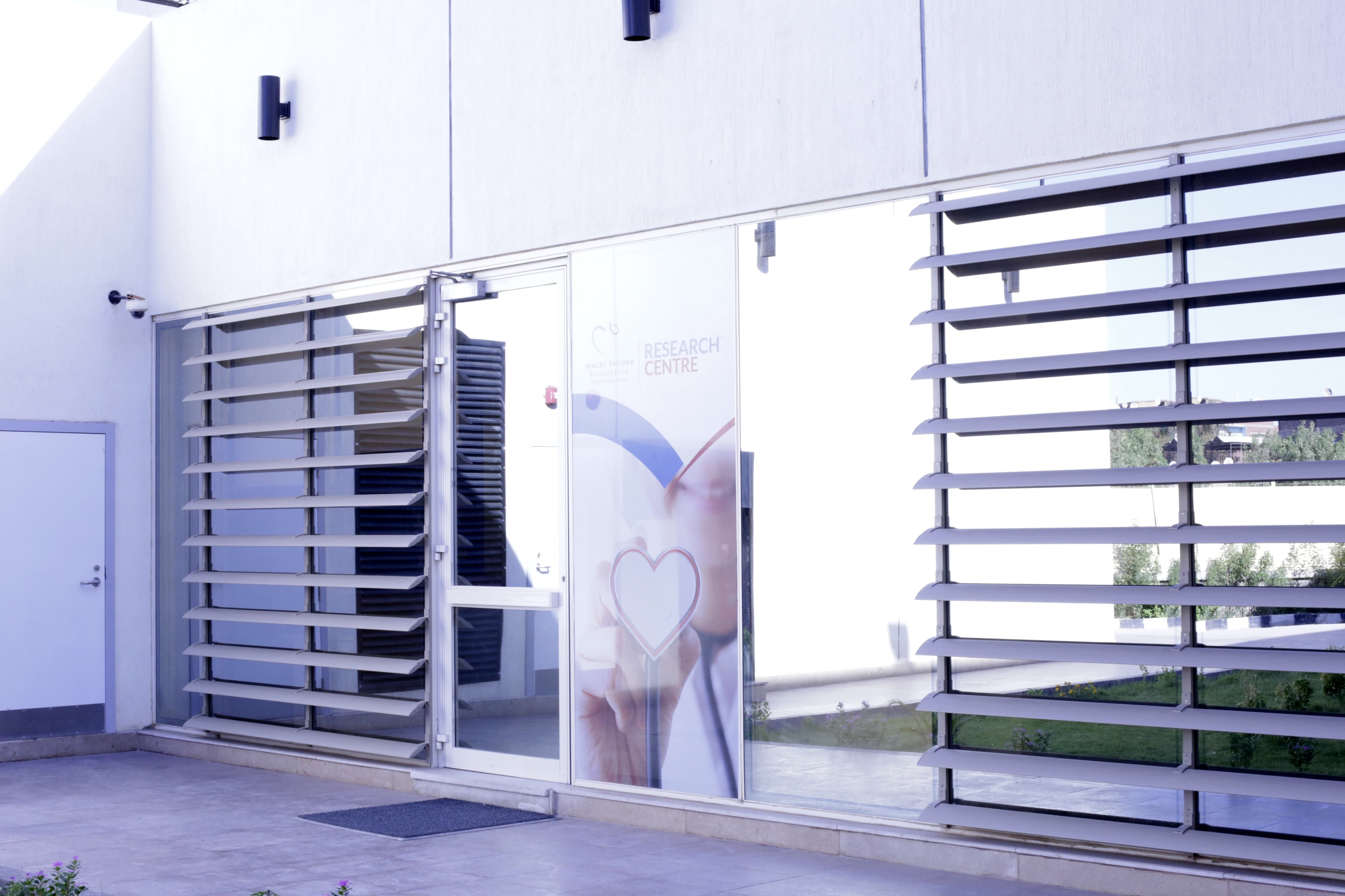 integrated
cardiovascular research
AHC RESEARCH PROGRAMME From the inception of the Aswan Heart Centre in 2009, it was planned and agreed that a strong Research Programme is an important part of the mission statement of the Centre, designed to integrate and strengthen the clinical programme in its plight to achieve "Excellence" and importantly to train a new generation of physicians and scientists, collectively, capable of sustaining the overall programme. Purpose built biomedical science research laboratories were commissioned in November 2016.
The AHC Research Programme consists of a continuum of population science, translational, and basic science research targeting specific diseases with significant relevance to the population of Egypt, Africa and the world, particularly neglected diseases such as Inherited Cardiac Conditions, Rheumatic Heart Disease and Pulmonary Hypertension. Establishing local state-of-the-art investigative platforms ranging from Next Generation Sequencing (In-house), advanced microscopy, conventional molecular and cellular biology, biochemical techniques and importantly biomedical engineering and computing (including in-house 3D modelling) has laid the foundation for strong translational research.
View Matrix
The research programme is fully integrated with the clinical activities. The interdisciplinary approach at AHC, allows teams from different backgrounds and fields of expertise to work together in a seamless fashion. The Clinical Programme provides a rich wide and arguably unique resource, which is used heavily in almost every research project. Equally attractive are the Research Laboratories, which include Life Sciences and Biomedical Engineering Platforms, on site and are run by highly skilled scientists and experts.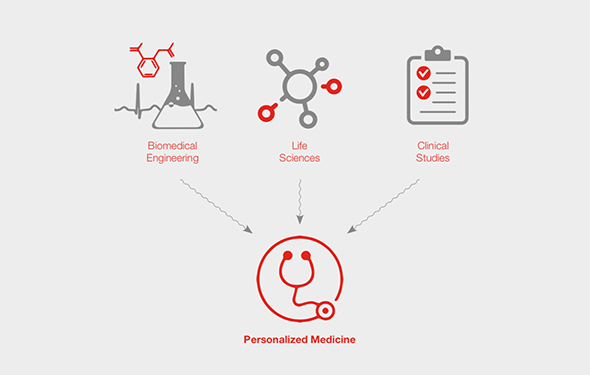 taking translational
research to people
Starting from the level of molecules, genes and proteins that form the heart muscle, to making models of the shape of the heart (and its chambers) in health and disease, we can identify the causes of heart disease, especially in the Egyptian population, and guide its treatment.
At AHC, teams from different disciplines and scientific backgrounds are interacting closely to understand heart diseases, particularly those that are prevalent in Egypt, and find innovative treatment options to provide the medical treatments of tomorrow. We believe that this is essential to bridge the gap between bench (laboratory) and bedside (patient care), and ultimately reflects on the health and wellbeing of both healthy individuals and patients.
research
impact
Through advanced education, research and innovation, we are determined to have a direct impact on CVD and related societal challenges, with a focus on:
1- Cutting-edge diagnostics, treatment and patient management
2- Personalized Therapies
3- Education and Capacity Building
4- Raising Awareness
5- Research Collaborations